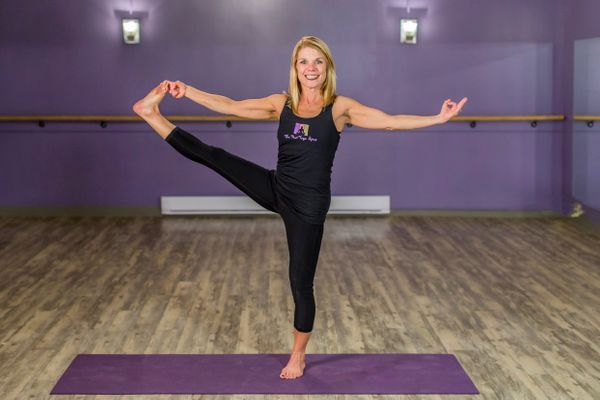 Lori
Lori has been practicing and teaching yoga for over 15 years. She discovered yoga while pregnant with her eldest son to help balance her daily running routine. Yoga quickly became a lifestyle as she moved from prenatal to postnatal to mom & baby classes, incorporating her infant into the routine. Lori is eternally grateful to Jennifer Wolfe More who mentored her as a yoga instructor and inspired her to become a labor doula and childbirth educator.
Obtaining her RYT-200 in 2005 at Greenpath Yoga Studio in San Francisco, Lori's yoga training expanded her practice beyond the mat and into the world. She is currently an RYT E-200 and is working toward her RYT-500 next year to celebrate her 50th birthday. Lori is grateful for all of the teachers that have expanded her beyond her comfort zone while keeping her humble.
As life brings one on a twisting, turning journey of unpredictable experiences, so has Lori's passion and love for yoga. Having carried her through illness, loss and major life events, Lori returns daily to her mat, absent of all expectations and open to all experiences. She welcomes all students to embrace the energy within, to explore the wonders of the body, and to expand their spirit.
Lori is incredibly fortunate for a supportive husband and wonderful sons who collectively provide a continuous inspirational source. When not on the mat, Lori works as a Healthcare Technologies Consultant and spends her free time with family and outdoor activities. She firmly believes that the energy we create on our mats is brought forth into the world and that together, we can truly make the universe a more loving, kind and humble place.
Lori's schedule: