Gift cards for The Hot Yoga Spot are available in any customized amount and can be purchased in three easy ways: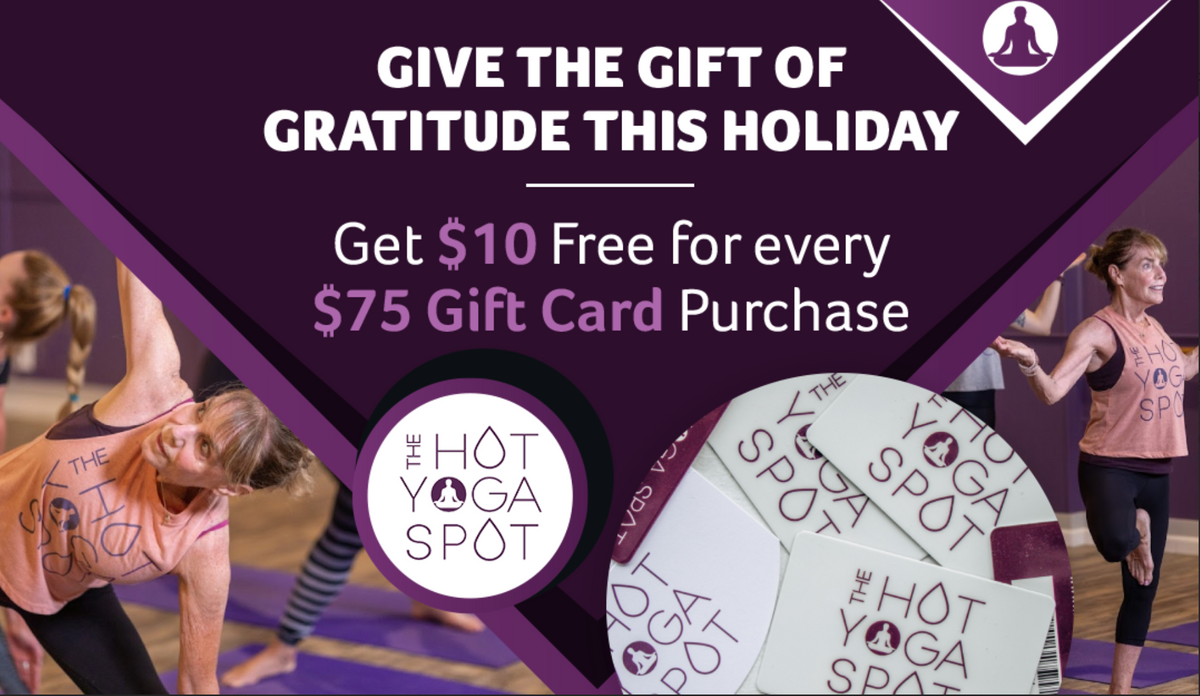 Buy Online
Buy a gift certificate online and receive it instantly. The customized gift can be purchased any time and is available right away to print or email to recipient.
Over the Phone
Call us today to purchase a gift card over the phone. Gift cards are mailed out same day and usually arrive within 3-4 days.
In-Person
Visit The Hot Yoga Spot 15 minutes before the start of any yoga class to buy a gift card in person. The yoga studio door is locked when class is not in session so be sure to check our class schedule or contact us to confirm arrival time.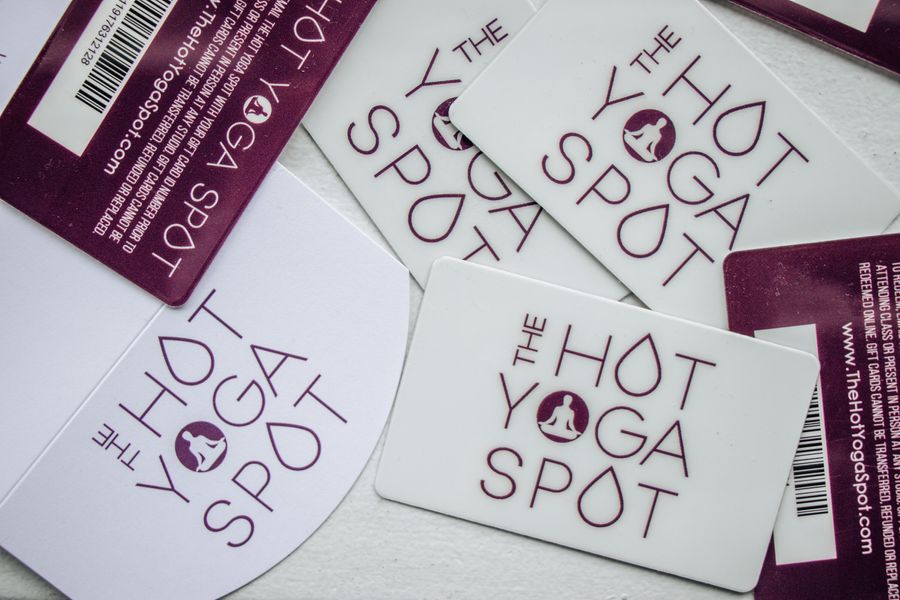 Holiday Gift Card Specials
Our sessions at The Hot Yoga Spot are designed to help you look and feel your best. We offer gift cards in any amount so this is the perfect gift to fit any budget. For your convenience, gift cards can be purchased in three easy ways and can be enjoyed at all of our locations.
In addition to our customized certificates that can be purchased in any amount, you can also take advantage of these limited time holiday offers:
Get $10 Free for every $75 spent in gift cards!
Pay $75 for a gift card worth $85 ($10 value)
Pay $150 for a gift card worth $170 ($20 value)
Pay $225 for a gift card worth $265 ($30 value)
Pay $300 for a gift card worth $340 ($40 value)
Pay $375 for a gift card worth $425 ($50 value)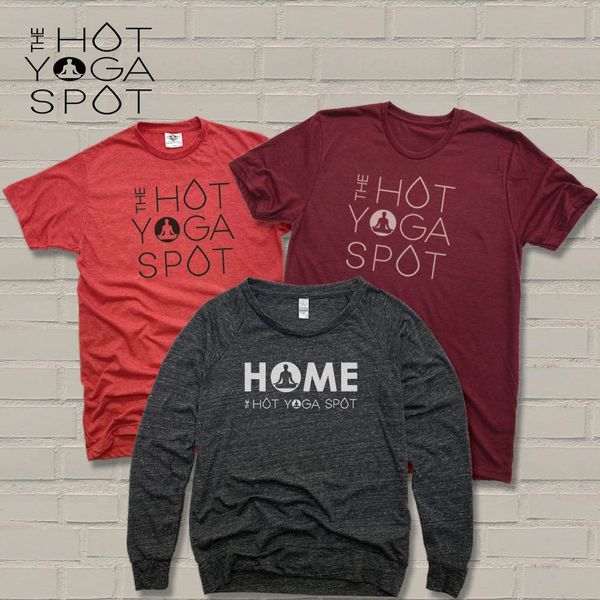 You can stop by our yoga studios before class to shop the very best in yoga mats, nonslip towels, water bottles, journals, jewelry, and more. Our retail partners include Jade, Charged, UFIT, and Funky Yoga.
For your convenience, select apparel can be purchased from the comfort of your home and delivered directly to their door.
You can also gift your loved ones our sessions to enjoy at home with The Hot Yoga Spot On Demand. This streaming service includes hundreds of our most popular classes and you can gift them as many months as you'd like.
Gift cards can be redeemed to purchase in studio classes and merchandise in the studio. Credit from gift cards cannot be used to purchase other gift cards, The Hot Yoga Spot On Demand, or merchandise available only online.