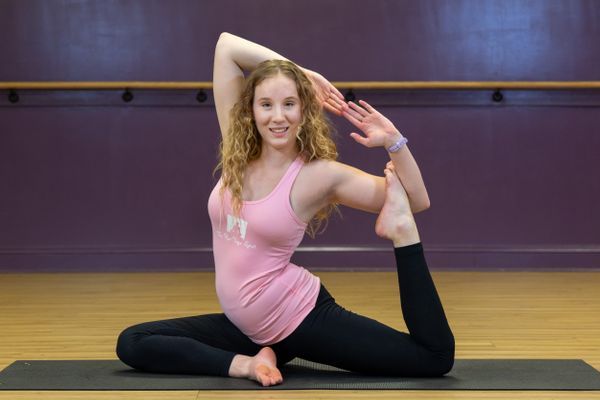 Kiera
Kiera began practicing yoga in the fall of 2017, while she was in her third year of college. By the summer of 2018, she made her way to The Hot Yoga Spot and realized she wanted to become a teacher and share her passion with others. She would go on to found and lead the SUNY Fredonia Yoga Club, and was often called, "The Yoga Queen" by her peers. She holds a Bachelors degree in Music Technology and earned her 200 hour certification through Styles Yoga in January 2020.
Kiera is also BarreFlow certified, and completed "Not Your Mama's Bikram Training" in through The Hot Yoga Spot in 2020. She is currently working to earn her 500 hour certification through Styles Yoga.
Kiera is a versatile yoga teacher and loves to incorporate her musical training into her classes. When she's not rocking out on her mat, she's rocking out with her band as the lead singer and bassist, dancing, snuggling with her cats, or learning a new skill. Kiera believes that yoga can transform a person. It is what helped her overcome mental illnesses, and she wants nothing more than to inspire her students to find their favorite versions of themselves and create a better world for everybody.
Kiera's Schedule: