The Hot Yoga Spot Hawaii Retreat
Join us at Whale Spirit Sanctuary, a sacred place in Hawaii where love, wisdom and transformation are manifested simply by being here. This retreat takes place on a private, 5 acre, eco-friendly center that is ideal for a relaxing, healing and rejuvenating experience.
September 19-September 26, 2021
All Prices Below Include Accommodations and Two Meals Daily. Airfare Separate.
Less than a two minute drive or eight minute walk down to the Kealakekua Bay - a marine life conservation district for colorful fish, turtles, dolphins, whales and manta ray. It is ideal for swimming, kayaking, scuba diving and snorkeling.
Ancient Hawaiians came this sacred bay as a place for rest and revitalization. Hikiau Heiau, a luakini temple of Ancient Hawaii, sits directly below us at edge of the bay. This area was the focus of extensive Makahiki celebrations. The sacred City of Refuge is only a five minute drive away.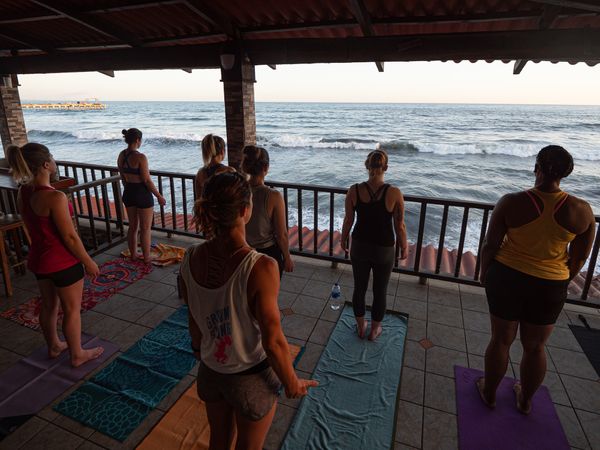 This retreat includes yoga, fitness and meditation sessions daily.
Guests will also enjoy yoga workshops, manifestation sessions and vegan cooking classes.
Transportation from the airport to the resort is included. Fly into Kona International Airport
Accommodations
We have two different options still available. The solo price listed below is per person or the group price is the total for the room which is then shared among 2-3 occupants. There are limited options available so sign up now and email us to reserve the one you need and let us know if you are traveling with anyone.
Traveling Solo
$1,450: A single person in a shared room with 1-2 other people. 1 queen bed and 1 single bed. We will place you in a room with other travelers.
Room Reservation
$3,650 total price for up to 3 people: 1 queen bed and 1 single bed in a private room. This is for 2-3 friends traveling together.
Want To Learn More?
Click on the PDF below to read the Welcome Guide and learn everything you need to know about our upcoming trip.