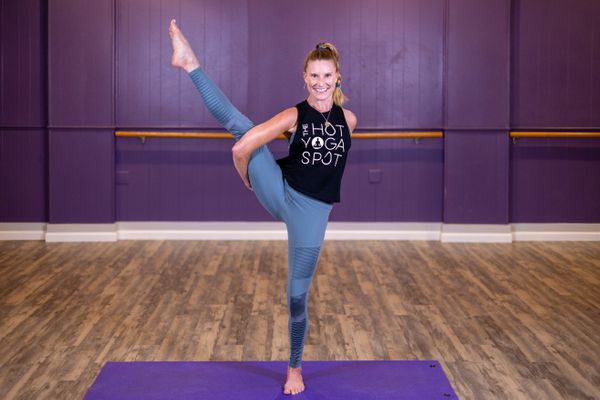 Leah W
More than twenty years ago, Leah started practicing yoga to promote flexibility and complement her long distance running. As soon as she started taking classes regularly she fell in love with vinyasa yoga and the link between breath and movement. She loved the challenge of a physical practice, but more importantly, started to discover the power of mindfulness and breath to calm her inner crazy.
It was in 2006 when Leah first discovered hot yoga, shortly after relocating from DC to Saratoga. It was at that time she discovered the incredible community that would become The Hot Yoga Spot in Saratoga. She was instantly drawn to both the Bikram and Barkan series. After practicing in Saratoga for many years, she completed her 200 hour vinyasa certification.
Recently, Leah decided to take a less intense job so she could be more present with family -husband Jon, Caroline (9) and Vivian (6), and with that came more time to get on her mat. She decided to take on a new challenge and share her love of vinyasa with fellow yogis at The Hot Yoga Spot. She is so grateful to now be teaching at the studio where she first fell in love with the practice so many years ago.
Leah's Schedule: