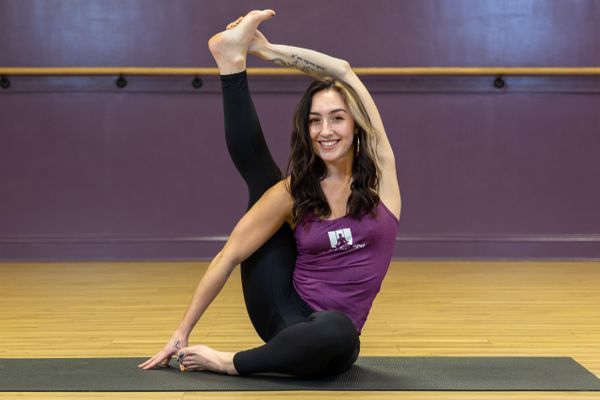 Kiersten
Everything that is happening in our bodies and our breath is a reflection of what is happening in our internal state- in our emotions, in our mind.
For Kiersten, a 200-hour RYT trained under Aaron at The Hot Yoga Spot and level 2 reiki practitioner, this idea is the underlying theme in every class she teaches. Within her mix of funky, flowy, dynamic movement and longer held postures, she interweaves a layer of breath control and somatic awareness in order to guide practitioners into a deeper felt sense of presence and freedom within their bodies, within their minds.
Kiersten believes nurturing the intuition and intelligence of the body is key to striking a balance in yoga- in the constant push and pull between work and play, between effort and surrender.
Off the mat, you can find Kiersten immersed in all things art- be it poetry, photography, music, or the 101 half finished DIY projects laying around her house.
Kiersten's Schedule: