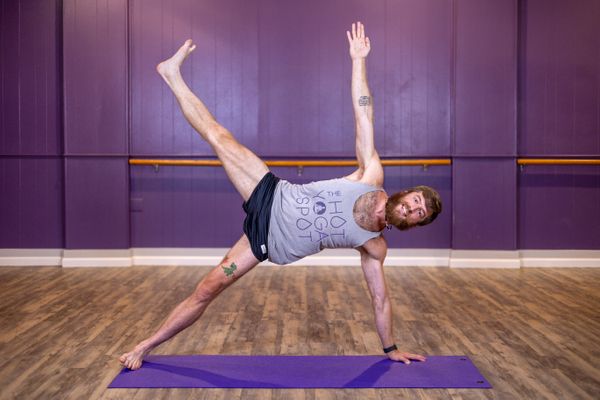 Jeremy
Jeremy is a holistic minister practitioner, therapeutic yoga instructor and anatomy educator who brings with him more than a decade of experience caring for, studying and teaching the human form. Having completed trainings with Studio Bamboo Institute of Yoga, National Yoga Academy, Give Back Yoga Foundation, Dr. Timothy McCall, Dr. Dilip Sarkar, Lara Hocheiser and most recently, The Hot Yoga Spot, Jeremy has training and experience leading individual and group classes for all ages, abilities and experience levels, following a diverse background of yoga lineage.
As well as yoga education and training, Jeremy has obtained a masters degree in human anatomy and physiology education from New York Chiropractic College where he adds breadth and depth when it comes to studying and sharing the human form in a class, workshop or training. Having taught biology, anatomy and physiology in the health care field Jeremy found the most impact with leading interactive "experiences" for students and developing online resources for self-study and continuing education. He feels yoga is a perfect way to learn while living in our bodies.
Since leaving work and teaching in healthcare and western medicine, Jeremy has taught in teacher trainings and traveled the country to share the various ways yoga may be used to understand functional anatomy and recognize "dis-ease" in the human form. As a therapeutic yoga instructor, Jeremy leads private and group classes for general populations, children as well as those with musculoskeletal and neurological injury, mental health/special needs or recovering from trauma/addiction. By sharing experience from both the eastern and western philosophies classes and workshops are highly informational as well as transformational; this is done by understanding when and why poses are used as well as as props, modifications and supports for a safe and effective yoga class or workshop for supporting specific anatomy or conditions.
Jeremy enjoys his opportunities at The Hot Yoga Spot sharing his diverse background with students in weekly offerings of vinyasa, hatha and Bikram yoga. He will always be sure to help you find your edge. "Remember…You're stronger than you look.More brave than you feel. And you're loved beyond measure."
Jeremy's Schedule: