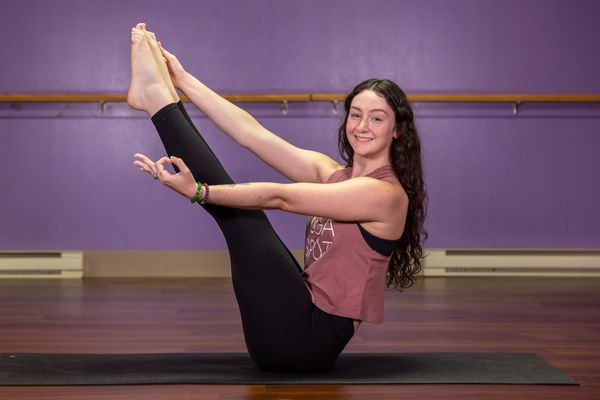 Emily
Emily began her yoga journey in 2013, after a car accident left her with a severe lower back injury. Emily dedicated so much of herself into healing her body through the practice of yoga and in that time she realized yoga is so much more than just a physical practice. In finding her own connection with the mind, body and breath, she fostered a passion for helping guide others to do the same.
Emily believes that a healthy and fit lifestyle is one of the keys to happiness and brings that mindset to the array of classes she teaches. Whether it's guiding a gentle flow, a power flow, or anything in between, Emily brings a caring, welcoming, and inclusive energy with a touch of silliness into the space.
When Emily isn't teaching, or playing in her Lyra hoop, you may find her hiking, dancing, thrifting, petting dogs (and sometimes goats!) or working on a totally unpredictable project.
Emily's loves to combine each corner stone of yoga, breathing, alignment, stretching & meditation to create an experience that has something for everyone.
Emily's Schedule: