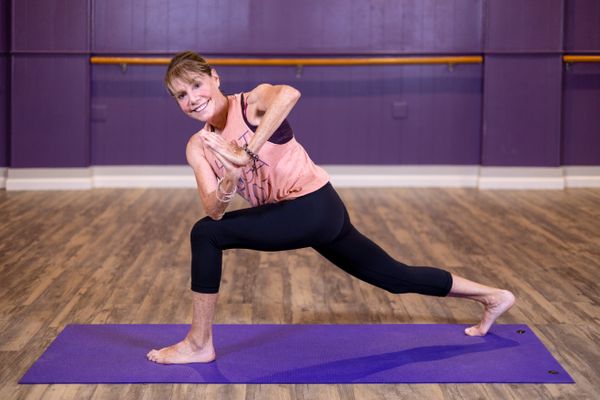 Amy D
Amy is a former dancer who started her yoga journey at our very studio in Saratoga Springs. With more than twelve years of teaching experience, she is passionate about sharing how yoga can bring more contentment and clarity in one's life. In her own words...
"I am an alignment focused teacher and teach a slower paced Vinyasa Flow. Slowing down is challenging, especially to students who like to move fast from one posture to the next. I love teaching students to move mindfully, to be inspired, and find where they need to engage the body in traditional poses so they can safely transition to the next pose. This builds the strength and balance necessary in the practice to grow and take on more challenging postures. "
Amy creates a safe and welcoming experience for both newer students and those with an established practice. She shares the deep traditions passed down from teacher to teacher, and places an emphasis on how the body safely opens, so that students can work intelligently and gain insight into why we practice yoga.
Amy received extensive training from the Down Under School of Yoga, in Boston, where she completed her 500 Hour RYT Certification. She is also the lead trainer for both 200 and 300 Hour High Peaks Teacher Training programs.
Amy's Class Schedule: