Styles Yoga 300 Hour
The Hot Yoga Spot in Albany. Next Module TBD
Styles Yoga offers a 300-hour supplementary instructor training program that will take your teachings and personal practice to the next level. There are eight six-day modules, each of which will bring you deeper into anatomy, physiology, meditation, asana practice, advanced sequencing, and yoga philosophy.
You only need to complete four of the eight modules for your certificate but extra modules can be taken for Yoga Alliance CE credits. Enhance your skills instructing private lessons, workshops, advanced asana, and more at our Albany yoga studio.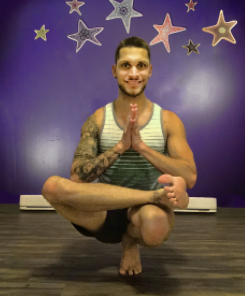 PREREQUISITES
The modules can be taken in any order. You must complete a 200-hour level training or foundational training prior to starting our 300-hour program.
Already have a 300-hour certification or not interested in taking all the modules? No problem! We still invite you to take any of the modules that interest you to further your education and experience.
This training is open to yoga instructors of all levels and does not require an "advanced" asana practice.
UPCOMING TRAINING DATES
Virtual yoga teacher training meets from 8:00 a.m. – 2:00 p.m. each day with a 30-minute break from 11:30 a.m.- 12:00 p.m. You will be assigned additional prerecorded yoga classes, workshops, and assignments. Tuition: $500
Hope Module
June 27th & 28th
July 18th & 19th
August 15th & 16th
You must be present for all hours of training and complete all assignments for this module to contribute towards your 300-hour certification.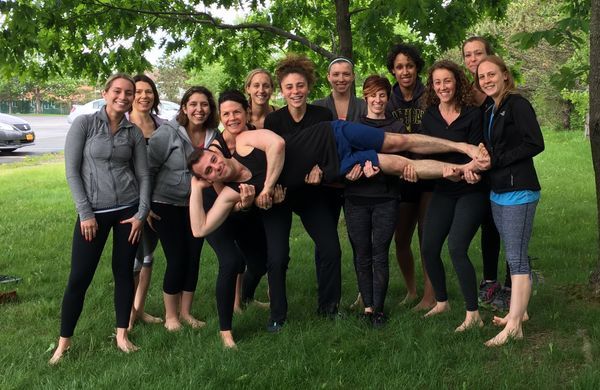 TESTIMONIALS
Click here to read testimonials and learn more about the program from Styles Yoga trainees.
The Modules
HOPE MODULE
Now more than ever, we need to support one another and help bring people together. This module is a one-time opportunity to help create positive change within you and within the community. The virtual yoga teacher training program will conclude with a one-day virtual retreat led by all of the instructors participating in the module.
Enjoy uplifting yoga practices and meditations
Read and discuss "Happiness is an Inside Job" by Sylvia Boorstein
Engage in meaningful discussions focused on unifying and strengthening our community
Participate in community service outreach
Help organize and lead a one-day virtual retreat
UPPER EXTREMITY MODULE
Learn the muscular and skeletal anatomy of the shoulder, arm, forearm, and hand
Become familiar with injuries/dysfunctions such as carpal tunnel, tennis elbow, and rotator cuff tendinitis
Discover common muscular imbalances related to the upper extremity
Learn how to work adjunct with medical professionals to create individualized therapeutic private yoga sessions
Participate in a case study involving an upper extremity injury or dysfunction
LOWER EXTREMITY MODULE
Learn the muscular and skeletal anatomy of the hip, knee, ankle, and foot
Become familiar with injuries/dysfunctions such as IT band syndrome, ACL tear, and plantar fasciitis
Discover common muscular imbalances related to the lower extremities.
Learn how to work adjunct with medical professionals to create individualized therapeutic private yoga sessions
Participate in a case study involving a lower extremity injury or dysfunction
REFRESH MODULE
Refine how to sequence and structure a yoga class or series
Learn how to change things up and stay interested in what you're offering your students
Discover effective ways of cueing and communicating with your students
Learn how to apply hands-on assistance and adjustments safely
Practice teaching Vinyasa flow classes and receive valuable feedback from both your instructor and peers
Delve deep into the philosophy contained within the Yoga Sutras of Patanjali
Discuss the 8-Limb Path and learn how to apply these principles into your everyday life
DISCOVER MODULE
Learn the anatomy and physiology of the following systems and how they relate to our yoga practice:

Integumentary
Skeletal
Muscular
Digestive
Urinary
Cardiovascular
Lymphatic

Learn Proprioceptive Neuromuscular Facilitation (Resistant Stretching) and how to apply it in a yoga class
Enjoy a Primal Movement workshop led by Sean Hodgkiss
Enjoy an Acro Yoga workshop led by Sean Hodgkiss
Study Hindu deity mythology
Discuss "A Search in Secret India" by Paul Brunton
SPINE MODULE
Learn the muscular and skeletal anatomy of the torso, abdomen, neck, and spine
Become familiar with injuries/dysfunctions such as disc herniation, scoliosis, and stenosis
Discover common muscular imbalances related to the spine.
Learn how to work adjunct with medical professionals to create individualized therapeutic private yoga sessions
Participate in a case study involving a spinal injury or dysfunction
ADVANCE MODULE
Advance your asana practice consciously while building strength and flexibility
Learn how your unique anatomical design may affect your asana practice
Enjoy advanced asana workshops
Practice and learn to teach Yoga Conditioning classes
Learn how to sequence asana classes intelligently for optimal results
RESTORE MODULE
Learn how to teach restorative yoga (postures, props, and sequencing)
Study pranayama, meditation, visualization, and mantra techniques to accompany a restorative practice
Become familiar with the physiology of the nervous system and its relationship with restorative yoga
Teach a restorative yoga class and receive valuable feedback from your peers
TEACH MODULE
Learn to teach effective workshops
Learn to lead effective private lessons
Practice teaching a workshop and receive valuable feedback from your instructor and peers
Practice teaching a private lesson and receive valuable feedback from your instructor and peers
Learn how to promote and market yourself
Delve deep into the philosophy contained within the Bhagavad Gita