Ways To Practice Self-Care When You're Busy
In this day and age, burnout is extremely common. We tend to get overwhelmed by our surroundings and it is essential to take breaks and spend time caring for ourselves.
The Hot Yoga Spot is an excellent place to unwind and reconnect with yourself. Our boutique yoga and fitness facility has five branches across upstate New York and features several talented instructors and hundreds of weekly classes to enjoy. Here's how you can practice yoga to ensure self-care and overall wellness.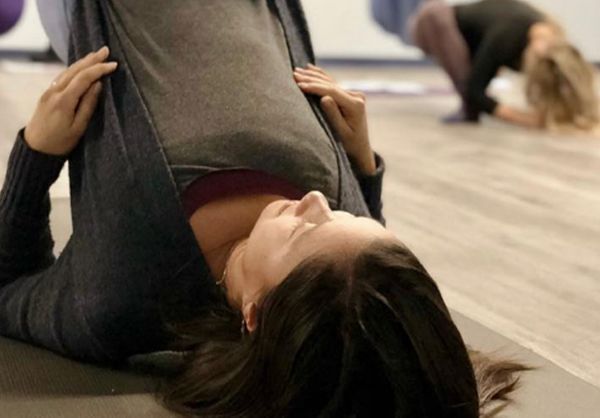 Breathing Exercises
Too much stress can lead to several physical and mental health issues such as high blood pressure, insomnia, weight gain and depression. However, mindful breathing is a great way to relax the body and improve your overall health.
The Hot Yoga Spot understands that yoga is about more than just physical exercises and we pay proper attention to breathing exercises and mindfulness in all of our classes. Regular practice promotes happiness and a calm state of mind.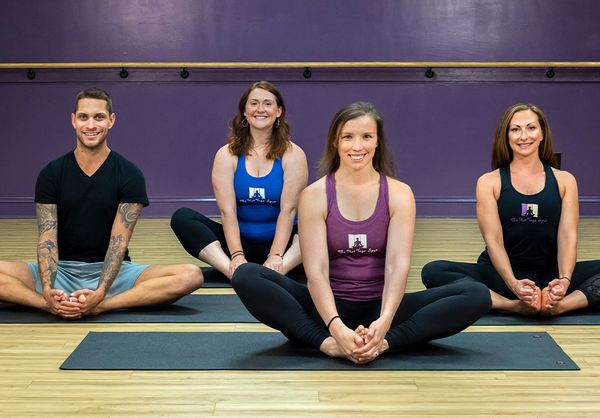 Asanas And Pranayama
Yogic asanas and pranayama are great ways to enhance your immune system and cardiovascular function. Yoga poses also tone your muscles and improve flexibility, balance and more.
Good physical health is one of the pillars of self-care. The Hot Yoga Spot teaches you the right way to go about yoga asanas while also helping you to live a healthy lifestyle.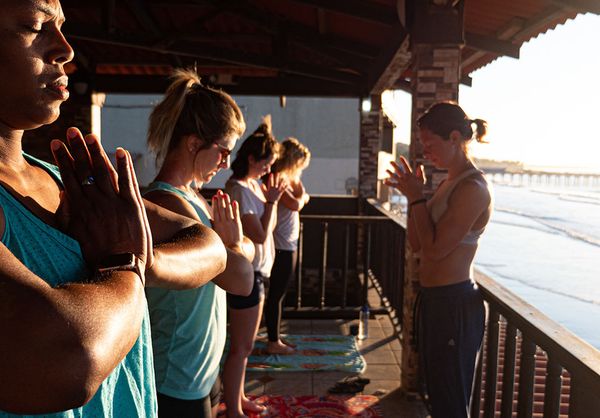 Meditation
Yoga and meditation go a long way in ensuring emotional balance. At The Hot Yoga Spot, you can learn to be present and mindful, even in stressful situations.
Join us at our yoga studio to learn how to focus without getting caught up in past or future worries. With yoga classes, you become more aware of your thoughts and emotions and learn the tools to focus on the present and care for your needs.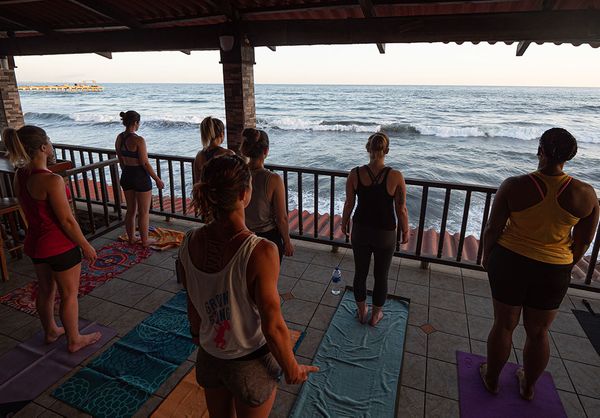 Setting A Routine
Self-care looks different for everyone. For many people, regular social interaction and setting up an easy-to-follow routine can do a lot to improve your mood.
When you join The Hot Yoga Spot for our yoga classes, you get so much more. Our community is made up of talented teachers and dedicated students and when you practice with us regularly, you get to meet more people and form deep connections. Additionally, you develop that much-needed routine, which creates a sense of stability and helps you reach your goals and prioritize movement and activity.
Closing Thoughts
The Hot Yoga Spot is an excellent place to rejuvenate and spend some time connecting with yourself. Our yoga classes teach you everything from meditation and breathing to the benefits that come from regular activity and proper form in yoga postures. A yoga practice is excellent for self-care and building an overall healthy lifestyle.
You can sign up for hot yoga and barre fitness classes at our studios in Albany, East Greenbush, Saratoga Springs, Clifton Park, and Latham!