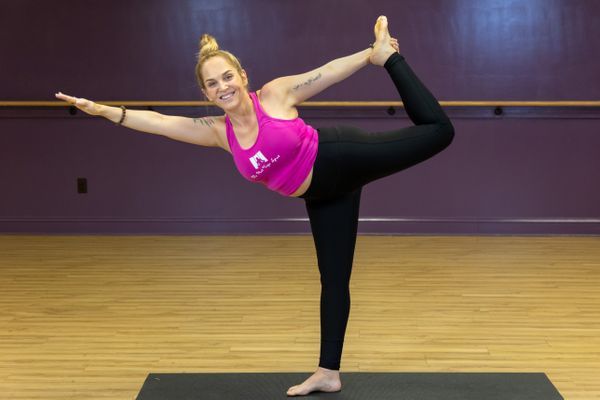 Cassidy
Recently relocated to the Capital Region from Los Angeles, Cassidy discovered her passion for yoga while touring the world as a singer/ songwriter. In an attempt to withstand her demanding tour schedule, she was introduced to ISHTA Yoga with Yoga Zone founder Alan Finger. She then studied in Los Angeles with Gurmukh at Golden Bridge, Bikram Choudhury at College Of India, as well as chanting and meditation with Gurumayi Chidvilasananda of Siddha Yoga, receiving Shaktipat from the Swami herself. (Sanskrit from the word "Shakti", Shaktipat refers in Hinduism to the transferring of spiritual "energy" upon one person by another, typically from Guru to student).
Cassody holds a 200-hr certificate from Yoga Alliance and is certified in Bikram, Vinyassa and Yin. She has also enjoyed multiple Kirtan workshops with the amazing Krishna Das.
Cassidy's teaching style integrates her Bikram discipline with a more compassionate, spiritual and uplifting approach. She is thrilled to join The Hot Yoga Spot community.
Cassidy's Schedule: